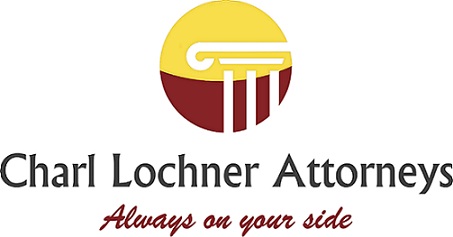 CLICK BELOW FOR MORE INFORMATION ON COVID-19

Charl Lochner Attorneys was founded in 1998 by Mr. Charles Pretorius Lochner.
We are a firm that specialises in the area of Family Law. We have extensive experience in all areas of family law and we continuously evolve and refine our expertise by practicing within a specialised area of the law.

With the firm's primary and fundamental values being:
We not only bring client care and service to a peak, but also ensure the firm's competitive advantage in the legal industry.
We rely on our proven skills to satisfy the demand for efficient and outstanding legal service, we believe the law should serve every individual.
We strive to keep up with the complex and rapidly changing field of family law in South Africa and around the world. We uphold an unmatched standard of excellence in our work and in the personal service we deliver. We work closely with our clients to discover and implement the customized legal solutions that best meet their needs and interests. Our clients can count on personal attention and close attorney-client relationships.
We are committed to service excellence and providing expert advice.